A Hard Day's Surfin' Safari: When Brian Met Macca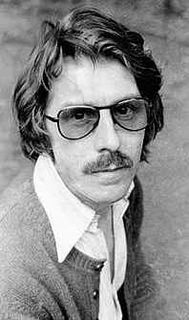 DEREK TAYLOR
, World Countdown News, 1967
BRIAN WILSON and Paul McCartney met each other through music darkly and then face to face in my house, and the first meeting was the easier because music is a more natural environment for a musicianly relationship than a living room.
There had been, for many years, a mutually warm admiration society between the Beach Boys and the Beatles - an exchange of exultation at each other's releases. The Beach Boys came first: they were formed in the schoolroom and their debut hit was in 1961, in the very week that the late Brian Epstein drew up his initial contract with the Beatles - and rhythm guitarist Al Jardine (one of the founder Beach Boys) recalls returning from a tour of Australia to find his country in the thrall of 'I Want To Hold Your Hand' by the unknown Beatles.
Britain discovered the Beach Boys on a European TV and promotional trip in 1964 - the same year that America fell for the Beatles - but the British response to the US group was an unworthy, "Well, OK... so you're the Beach Boys. We have our own homegrown scene going, but thanks anyway..."
It was three years later, on the foaming tip of the crest of the tidal wave of Pet Sounds whipped to a fury by the gale of 'Good Vibrations', that the Beach Boys swamped Britain and the rest of Europe with such a flood of success that, in London's New Musical Express, voters decided the American group should replace the Beatles as "Top World Group".
Influence On Each Other
During the years between 'Surfin' Safari' and Revolver, Lennon/McCartney and Wilson watched the development of each group's work with increasing interest and with - so musical people tell me -substantial influence on each other's experimentation. A long time ago, Lennon commented in print that "Wilson is a bloody genius who uses voices like instruments" and Wilson, for his part, freely conceded that it was the critical acclaim accorded Rubber Soul that had spurred him to reach a new plateau with Pet Sounds - a climb, which though Beatle-inspired, did not tempt him to use their footholds, steal their guidelines nor filch any of their deft shortcuts. Why should he? He ?had enough of his own.
I had left the Beatles before Rubber Soul and had joined the Beach Boys at Pet Sounds time, and there were moments when I sensed the unspoken "Mirror, mirror on the wall, who is the fairest of us all?"
But apart from conversational slips of the tongue, which may have been Freudian or simply phonetic - "Beach Boys" sometimes came out as "Beatles" or vice versa - I managed to steer a course in representing the Californian fivesome which took me safely along the narrow road from Beatle Friendship to Beach Boys Loyalty, twin townships in which there were signs of incipient rivalry.
Some members of the groups had met on the road in 1965, somewhere in the North West where the tours coincided. But the meeting had been one of those scrambling handshake-scenes in a dressing-room physically inadequate to accommodate a duo of dwarfs, let alone two man-sized rock 'n roll groups with Fenders, Rickenbackers, Gibsons, practice amps, cops, bouncers, promoters, boxes of fan mail and piled up trays of half-chewed hamburgers.
Against such clutter there bad been, therefore, little real rapport and in any case, Brian Wilson was not around at the meeting.
They Meet Again
A year later, however, after Pet Sounds and before Revolver - is it not strange how one measures history in albums, yet not so strange as measurement in wars - it became clear that a summit of some sort was timely and meaningful.
So when the Beatles came to Los Angeles in 1966 for the last-but-one concert in their lovingly remembered career, I created a domestic climate in which composer might collide with composer without harrassment or pain.
Paul was the first to arrive, in the best of humour. Brian Wilson called, Paul took the call and said "come on over", and Brian did, with brother Carl and their wives.
The lights were low in the house, the Los Angeles basin twinkled blue, red-gold and silver, and we had Glenn Miller's Latest Hits softly on the record player. "Hi" said Brian and the Wilsons. "Hello" said Paul and added: "Well, you're Brian Wilson and I'm Paul McCartney so let's get that out of the way and have a good time." Brian laughed and said, "Would you like to hear a dub?"
He played the extraordinarily fascinating 'Good Vibrations' and it impressed Paul, who asked for the dub "as a souvenir". Brian said he'd rather not part with it. He wasn't completely happy with the sound. Oh well. It didn't matter that much.
We talked for a couple of hours, joined by David Crosby of the Byrds and by George Harrison. It wasn't a bad meeting but it wasn't the answer. Paul and Brian knew that and I did too.
Thus in the spring of this year when Paul returned as a "private citizen" to LA we decided to do the meeting again - this time in a recording studio. I took Paul to Sound Recorders in Hollywood, and this time a real bond was formed between the Englishman and the American - a bond that will not readily become unsealed. Brian was at his most active and energetic as a producer that night, and it was a fine three-hour music involvement.
And Now to Capitol

The record under production was 'Vegetables', then planned as a single, now to be an album track on Smiley Smile, the Beach Boys' new album - the first LP to be released on the Brother Records label distributed through Capitol.
I cannot see the fact of Capitol's continuing to keep the Beach Boys and the Beatles as signed artists as a coincidence, for there is nothing coincidental about competitive commerce. After all, the Beatles entered America on Vee-Jay and the Beach Boys did not start on Capitol but on a label called Candix. Also, of course, the group and Capitol have only recently emerged (emotionally unharmed) from a lawsuit instigated by the Beach Boys against the label.
I cannot say what it is that Capitol has to offer the two groups, for a record label is many things to many people, but whatever Capitol represents as a company it must be worthy and valuable for the Beatles to have re-signed with them for something like nine years, and the Beach Boys are - despite their new Brother Records family front - still in business with Capitol. © Derek Taylor, 1967
(Thanks to Cam Mott for posting this on the
SMILEY SMILE MB
)